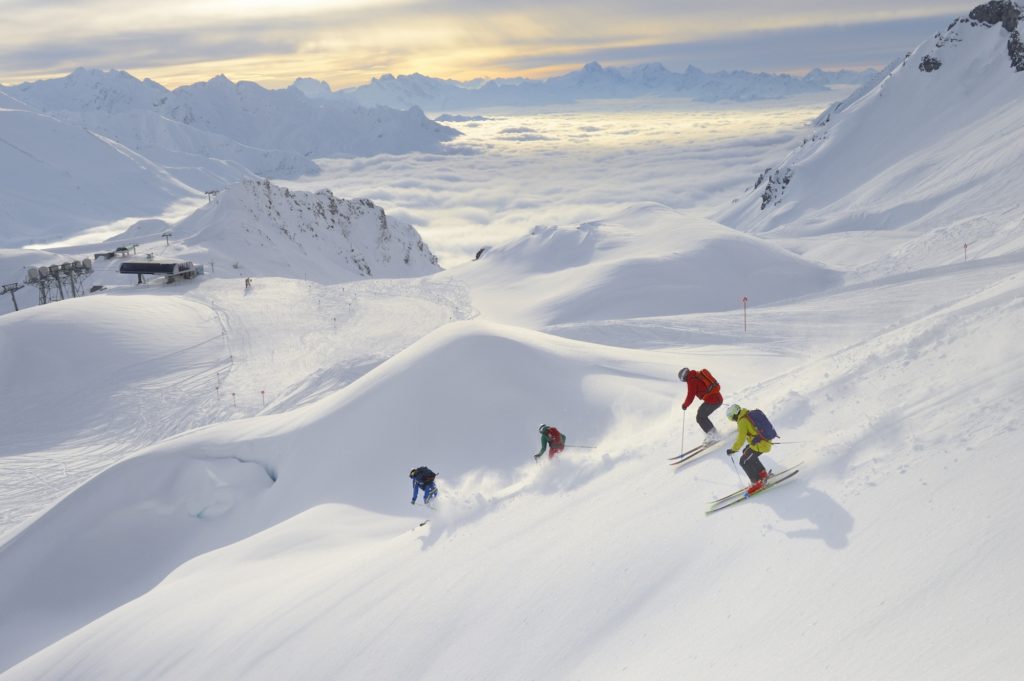 St Anton has some the best skiing in the world. Here we will give you a lot of St Anton skiing Information to help you with the planning of your ski trip to St.Anton. The Arlberg ski area of which St.Anton is a part of is the largest connected ski area in Austria. It is also ranked in the top five worldwide. On this part of the website we will try to give you are much info as possible about the skiing in the Arlberg region. We will high light some things that you need to know about skiing and holidaying in St.Anton.
St Anton Information – Rescue Insurance
Firstly and one of the most important pieces of St Anton Information that you will need is on the subject of rescue insurance. Hopefully you will not hurt yourself but sadly these things do happen on occasion. If have a problem and are unable to get off the mountain under your own steam then 90% of the time the rescue service will send a helicopter to evacuate you. You do not have to suffer a major injury, just the fact that you can not get down yourself and the helicopter is likely to be on the way! If you do get evacuated by helicopter it is very expensive and you will have to pay for this – either with your travel insurance or your credit card! So before you head off on your trip make sure that your travel / ski policy covers helicopter rescue. Another alternative is that when you buy your lift pass you can also buy the Bergbahn rescue card. It is under 20 Euro pp for the week, they encode it onto the lift pass so all the info is there in case of problems.
St Anton Information – Lift Passes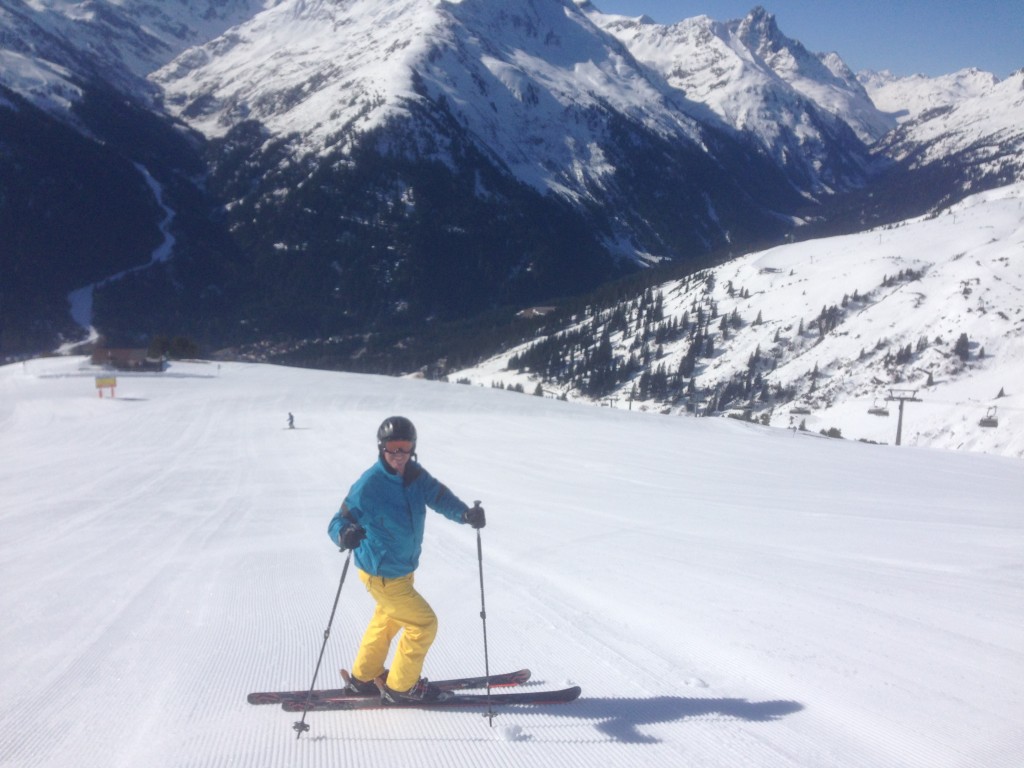 You can buy your lift passes when you arrive, no need to buy them on line. It only takes a few minutes and they are available at all of the main lifts. If you buy on line in advance and can't come you may struggle to get a refund unless it is for medical reasons. If you are staying in one of the big hotels you can also purchase your passes there. You can buy a pass for any number of days but they have to be consecutive days. The daily prices decreases the more days you buy, for most people a 6 day pass is suitable. Children, youths and those over 65 get a reduced price but you will need to show passports for this. There are no other discounts available. The ski pass covers the whole Arlberg region – St.Anton, St.Christoph, Stuben, Lech, Zurs & Warth, a huge area that you will struggle to ski all of in one week! For lift pass prices click here.
St Anton Information – The Ski Area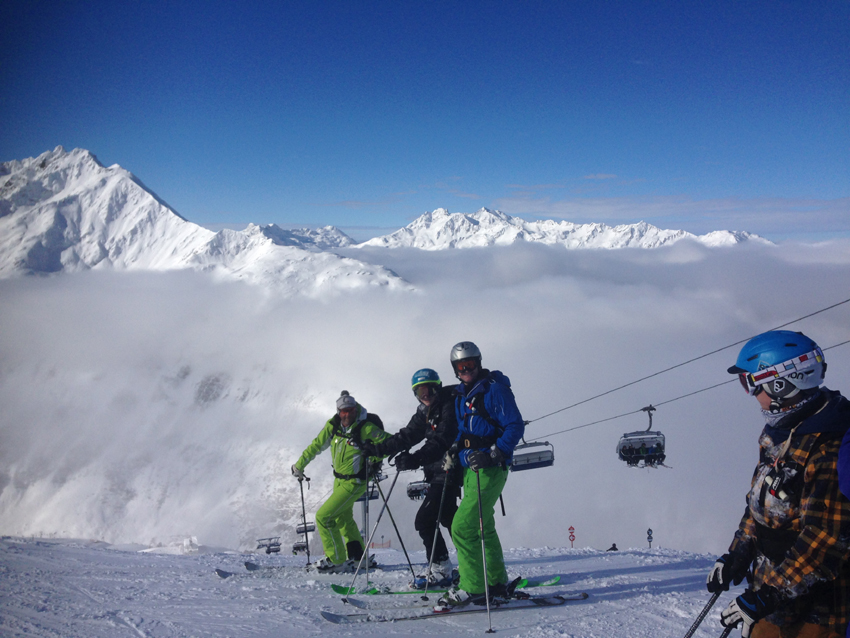 The skiing here in St.Anton is very varied and really does cater for all tastes – you just have to know your way around. St.Anton rightly has the reputation of having some of the best on & off piste skiing in the world. There are plenty of runs for the intermediate skier too and you can ski many kilometres to the surrounding villages, have lunch and then ski home. Around 40% of the runs in St.Anton are prepared for the beginner / intermediate, 50% advanced and 10% for the expert skier.
St.Anton itself has three main ski areas – Galzig, Gampen/Kapall & Rendl and in addition to this, St.Anton is also linked to the Stuben, Lech, Zurs and Warth ski areas giving 340 km of prepared piste and over 200km of off piste skiing. If you wish to see the interactive ski map of the area click here or if you would like a 3D trip around St.Anton click here. There is a great fun park on Rendl with many jumps, kickers, rails and slides. In the fun park you will find a table top, wash out board, fun box, pro jump and other obstacles for those of you who like to try out or show off your freestyle skills! Lech also has a great fun park and slalom course.
If you would like to see what it is like to ski down from the Galzig to the village then click here and enjoy the ride. You will pass the après ski bars just before reaching the bottom.
Skiing Abilities
If you are coming here as a novice or outright beginner then our advice is to book yourself lessons. You cannot teach yourself to ski correctly and you are very likely to hurt yourself. This advice applies to learning to ski anywhere not just here. For intermediate to advanced skiers there is a huge amount of skiing here. You will easily be able to ski to all the other villages in the Arlberg area. For those of you who are thinking of coming to St.Anton for the off piste skiing – I would say Yes Yes Yes – it is fantastic here. But you really should book yourself a qualified guide and make sure that you have all the correct safety equipment. – AND that you know how to use it correctly.
For much more detailed St Anton Information about what each ability level can expect in St.Anton and for where you can ski we have made some dedicated pages. Just click on your ability level to get to that specific section. Novice Skier. Intermediate Skier. Advanced Skier. Off Piste Skier. If you want information and advice about ski schools, private instruction or off piste guiding then click here for our relevant page.
Is St.Anton ok for beginners
Yes and as with all resorts you should take lessons
Can I ski to Lech or Zürs
Yes the whole Arlberg ski area is linked by lifts
Does the lift pass cover Lech, Zürs and Warth
Yes it covers the whole Arlberg area for one price
Should I book half board accommodation
If you want to do the full apres ski – No go B&B St.Anton has many great restaurants which is one of the great things about skiing here
After après ski do you ski down in the dark
Yes it is fun and only about 200 metres 🙂
Is St.Anton expensive
For a top European resort we think not. It is possible to ski here on a budget