Welcome to our website – St.Anton: the Ultimate Guide to skiing holidays. We have been operating our apartment rental business in St.Anton for many years. Having realised that there was not a great English website for St.Anton we decided to create one! Here you should be able to find out all the information you need to help you plan your skiing holiday to St.Anton.
To find out specific information about St.Anton. Just go to the topic link buttons at the top of this page and click on the relevant one. Alternatively you can browse the headings below to find topics that you are interested in exploring. Also at the bottom of this page we give a general overview of St.Anton and deciding if you should ski here.
Apartments | Getting to St.Anton | Skiing Guide | Ski Schools | Après Ski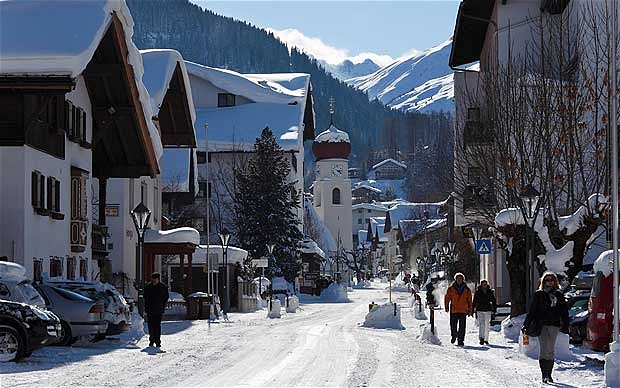 Apartments for Rent in St.Anton
Here you will find a list of great apartments in the best locations in St.Anton. We have apartments right next to the slopes, apartments in the village centre and luxury apartments with your own swimming pool. Hopefully you will find the perfect apartment here. There are links to each apartment where you will find a lot off information as well as great photographs of each apartment. You will also find a location map.
Getting Here
On this page you will find everything that you need to help you get to St.Anton. Lists of the best UK airports and Airlines. Lots of info about the best airports to fly into and taxi transfers from them to St.Anton. We also provide driving directions and times from each airport should you wish to hire a car. There is also a train planner.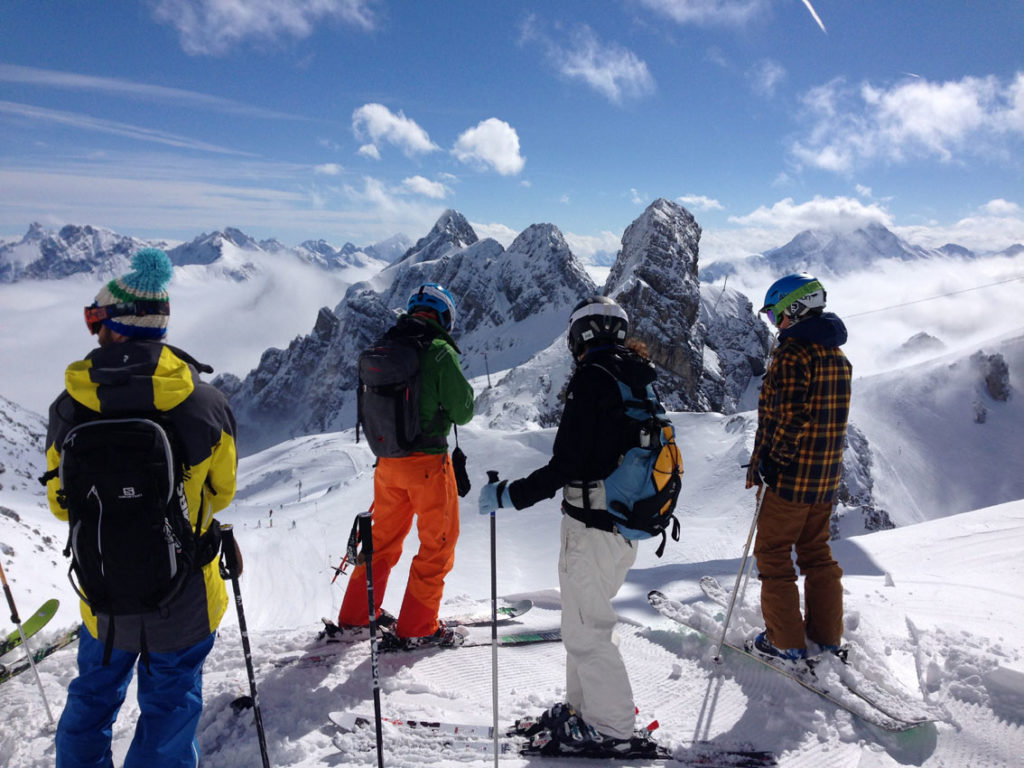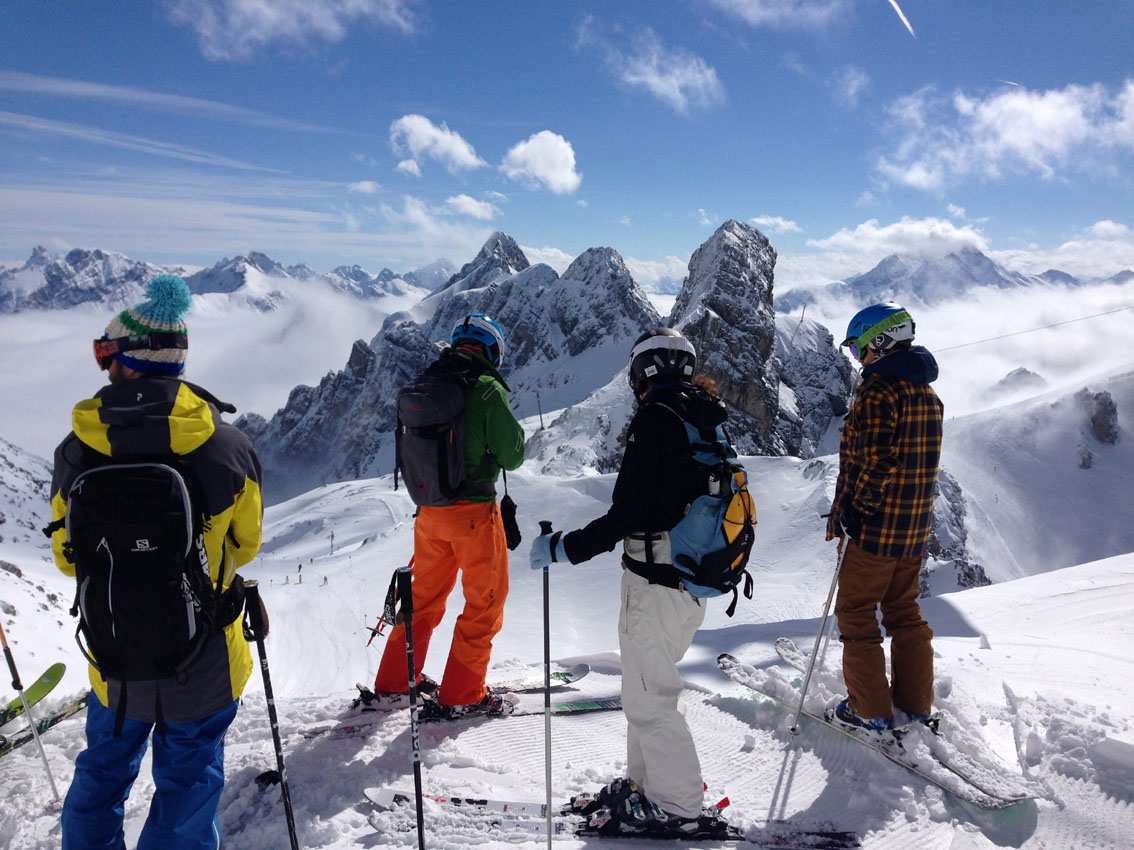 Skiing Guide
Our skiing guide page will give you plenty of info and links relating to lift passes, insurance and the ski area of St.Anton. There are also video clips and 3D maps showing the ski area. We also provide info about ability levels are where you will be able to ski.
Instruction
A very popular page is our guide to all things related to instruction: Ski schools – Private Lessons – off piste guiding. You will find info and links to all the different ski schools. There are also recommendations / contact details for private instructors and off piste guides. There are also links for info about safety equipment and some great videos from around St.Anton.
Lunch
This page deals with the very important subject of where you should go to for lunch! Recommendations for lunch stops both on the piste and in the village. Also directions as to how to find your way to these lunch spots. We give you inside knowledge for some great hidden jewels that you would otherwise not find!
Après Ski
What an important subject this page deals with! St.Anton is famous the world over for its après ski. We give you the lowdown on what to expect and where to go. Contra to popular belief it is not all crazy party bars – there are also many après ski spots suitable for families and those wanting a quieter drink! Of course if you want crazy they we tell you where to find it and how to get there!!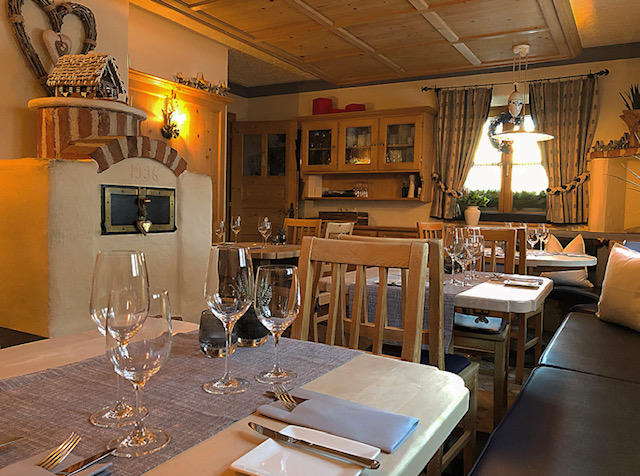 Restaurants
No matter why you have chosen to holiday in St.Anton you will want to know the best places to eat! On this page we recommend many great restaurants including a lot that are only known to the locals. We split them into category according to price. There are phone numbers and links to their websites. We also detail the kind of food served as well as the style of each restaurant.
Night Life
Want to party and dance the night away until the early hours? This page of our website deals with the famous St.Anton night life. Be it live music or a DJ that you are looking for we give you lots of information about the nights spots and what you can expect to find in them.
Cheap Deals & Short Breaks
It can be difficult booking a short break in St.Anton. On this page we list all of the cheap apartment deals and short breaks that we have available in our apartments. This page changes and is updated very often as the season approaches.
Skiing in St.Anton
St.Anton has many reputations but in reality it can be anything that you want it to be. You can come here for a wild non-stop roller coaster ride of skiing and partying in the world famous aprés ski bars. But you can also come here for a very relaxing and romantic holiday. You can eat in great restaurants that would not be out of place in any major city. We have a wonderful spa & swimming pool adjacent to the slopes as well as many other things to entertain you.
St.Anton rightly has a reputation as offering some very taxing slopes for the experienced skier. However St.Anton also has plenty of great slopes for the intermediate skier as well as beginners. 50% of the slopes here are for intermediate & beginners.
Yes, St.Anton can be an expensive place to ski. With some careful planning you can come here to ski and not have to break the bank.
St.Anton is renowned as the birthplace of the modern ski technique, having the oldest ski school in the world. The ski schools and private instructors are very good here.
It is a beautiful place to stay and ski, the village is so pretty when the snow has fallen and the trees are all lit up. It really is Christmas every day. Many of the original buildings are still here and the newer buildings are a great blend of old and modern architectural styles.
St.Anton is quality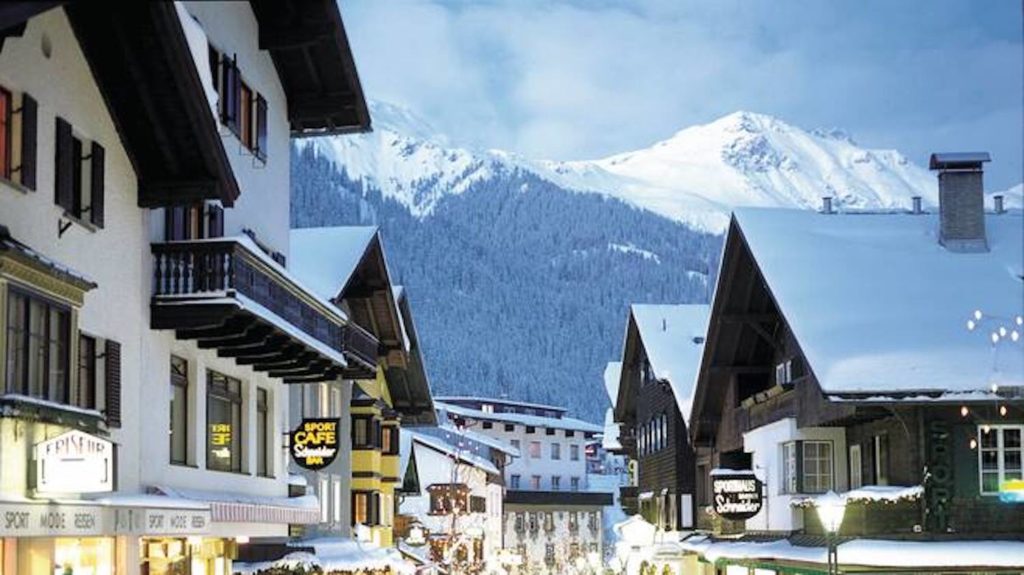 If one word has to describe St.Anton I would say that the word should be quality. Many first timers, upon skiing here are absolutely amazed at the high standards found throughout the resort. From the food available both on and off the mountain, to the style and decor of the accommodation. We have some amazing restaurants here for all styles and tastes. We have good standard accommodation right through to amazing 5* hotels.
Another surprise, which is almost always commented upon, is how cheap it is to eat on the mountain. Countries such as France are more expensive for lower quality. Lift passes are also not extortionate and much cheaper than in the USA.
So check out all of our recommendations contained in – St.Anton skiing holidays: the Ultimate Guide. It is the very best way to get the most out of your ski trip to St.Anton. If you have not been to St.Anton before and would like a taste of what the resort has to offer then head for the "St.Anton Video" page where you will find some great video links.
Enjoy…….
See all our apartment reviews