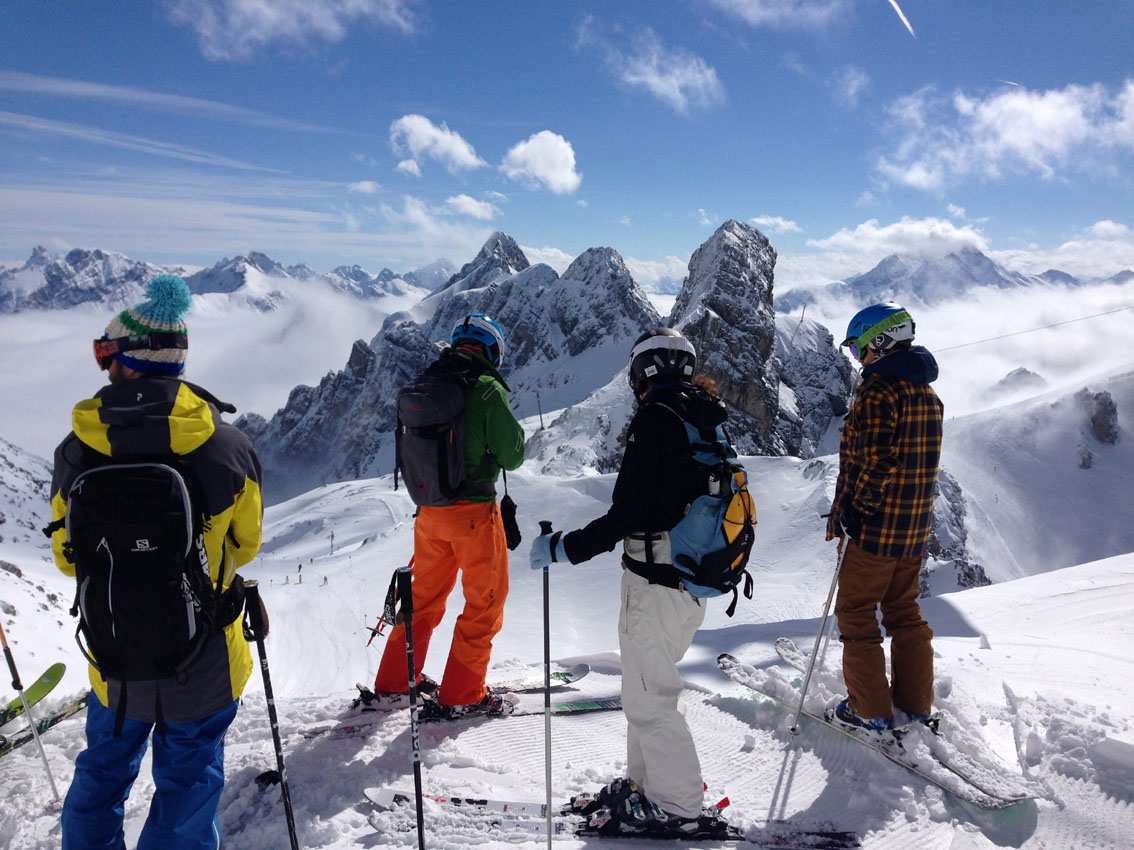 Guiding and Ski Lessons
This page will be devoted to St.Anton guiding and ski lessons. The first thing to understand is that you CAN NOT teach yourself to ski (correctly). If you want to ski well and therefore safely as well as to keep improving you should always have lessons. Even when you are a very competent skier it still pays to have lessons to avoid picking up bad habits. The Second thing to understand is that people come skiing for two main reasons – mostly for a great holiday, great partying and a fun time. Some people come not to party all week, but to actually learn to ski very well. Nothing wrong with either category – you just have to decide which one you are in! If you want to go directly to Private Instruction or to Off Piste Guiding click one of the buttons below.
So lets look at the options for lessons that you will have in St.Anton. To start with your first decision is to decide whether to join a group with one of the ski schools or to have a private instructor. Lets look at both of these.
Ski Schools
Most people do not realise it but in Austria there are three different levels of ski instructor.
The first and lowest level is Anwarter. Anwarter is a student instructor and the majority of these are students on gap years. They will be pretty good skiers looking to spend a season in the alps. They will have done a short course over a couple of weeks where they lear how to teach the "Snow Plough" technique.
The second level is Landeslehrer. This a regional qualification and to attain it you must be a very good skier. The Landeslehrer course is more intensive and it allows you to teach parallel skiing on the piste. Instructors who have this level generally work as ski instructors every year.
The top qualification is Staatlicher. This is an Austrian national qualification and the highest that you can achieve. To pass at this level you have to be an extremely good skies and will have been a ski instructor for many years. As you will realise the majority of instructors at the ski schools only hold the lower qualification level. So it is a good idea when booking your instructor to request an instructor with one of the higher two qualifications. The strange thing is that the cost is the same for whatever level of instructor you get!
When taking lessons with ski schools you will be placed in a group of people who are at a similar standard to yourself. If it is school holidays / peak season you cenexpect to have 6 – 10 people in the group so progress will tend to be quite slow. There are several ski schools in St.Anton. The Arlberg Ski School is the oldest having been formed in 1921 by Hannes Schneider. The is also the St.Anton Ski School but this is a part of the Arlberg Ski school. These are the largest schools here but there are a couple of smaller and very good ski schools. Alpine Fazination is one of our favourites. The latest ski school to start in St.Anton is New generation. The costs will be between 50 Euro & 105 Euro per person per day depending on the number of days that you book.
Private Instructors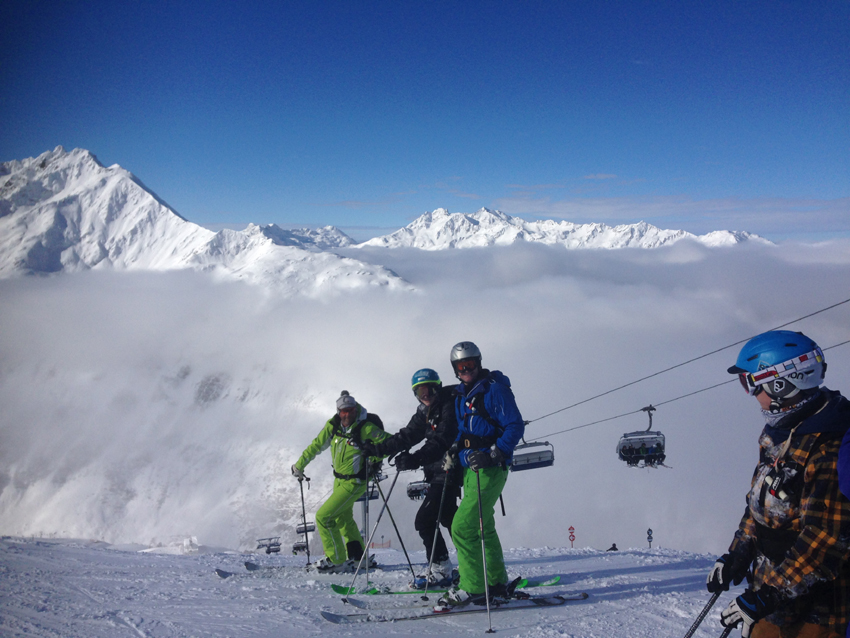 If you can afford it we would always recommend that you book a private instructor rather than join a group in the ski school. There are several reasons for this. Firstly all private instructors will have the highest teaching qualification. Secondly you will learn much faster than with a group in a ski school. If there are 3 or 4 of you and you are a similar standard then it is much better to book yourselves a private instructor and cost wise it is the same as going to the ski school.
For individuals booking a private instructor it is quite expensive in the short term but in the long term the same as the ski school. Why? because with a top private instructor a novice skier will progress 6 – 10 times faster than join a ski school group. So you will spend the same amount of money, just faster! If you are not a beginner or novice skier just looking to refresh or improve your technique then we would suggest a private instructor for 2 or 3 mornings or afternoons.
There are many private instructors in St.Anton as well as very small ski schools that only do private instruction. Here are our recommendations. Learn to Ski. Arlalpin. Geli Skiing. Arlberg Classic.
For a very good snowboard school we recommend Black Sheep Snowboarding.
St.Anton Guiding Off Piste
St.Anton is world famous for its off piste skiing so for those of you wanting experience it you should book one of the local guides. You can have just guiding or instruction too. These guys know the area better than anyone so not only will you be much safer but will also find the best snow / routes! You will need safety equipment when you ski off piste. If you do not have your own then hire some. You can also check with your guide as often included in the price is safety equipment. There are many local guides and also some companies who specialise in St.Anton guiding and taking guests off piste: Learn to Ski. Arlberg Guides. Piste to Powder. Anton Classic. Geli Skiing. Alpine Fazination.
Should I take ski lessons
If you are a beginner or novice skier yes you should
Do I need to book in advance
For group lessons in the ski school no, for a private instructor yes
How long does ski school last
It is from 10am until 3pm. If you book a private instructor you can agree your own schedule
Do I have to come back and take my kids for lunch if they are in ski school
No, you can arrange for the ski school or private instructor to take then for lunch leaving you free to ski all day
How old do children need to be to attend ski school
There is also a ski kindergarten and as long as your child is out of nappies they can attend