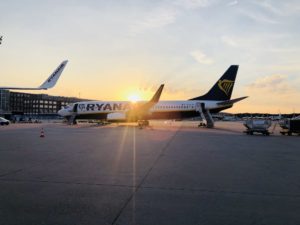 As well as renting great apartments in St.Anton we also can organise your airport transfers to St.Anton and get you the very best prices. This great airport transfer service is not just for our own clients but also for anyone who is looking for a transfer to and from St.Anton. We work with many different taxi firms and negotiate the best prices which we are able to pass onto you! We also are able to keep a check on the quality of service that they provide.
How does it work?
We have two types of service depending on the size of your group. Firstly we can organise a direct door to door private transfer if you are a large group or family. Secondly for smaller groups or couples we can try to organise a shared transfer and put you in a taxi with another small group. If you would like a quote for airport transfers to St.Anton then email your flight details and address where you are staying. We will email you a quote for the transfer options and if this price works for you we will book you in for the transfers.
Details required
If you would like a quote for our Airport transfers to St.Anton then please email the following details:
Flight No. / Time / Departure & Arrival Airport
Number of people in your party
Number of ski / board & boot bags
Contact mobile number
Destination address in St.Anton
sidneyreillyinstanton@hotmail.com
What Airport should I fly to?
There are five airports that are very good for St.Anton and they are:
Innsbruck, Zurich, Friedrichshafen, Memmingen and Munich
For more information on the airlines and UK airports that fly into the above airports please go to our getting to St.Anton page. There you will find plenty of information and suggestions to help find you the best flights.
Do you require a deposit
No you pay the driver on the day
How do we meet the driver
They will wait in arrivals with a name board
What happens if our flight is late
The taxi will wait if your flight is delayed
Are the transfers door to door
Yes you are picked up at arrivals and dropped at your accommodation