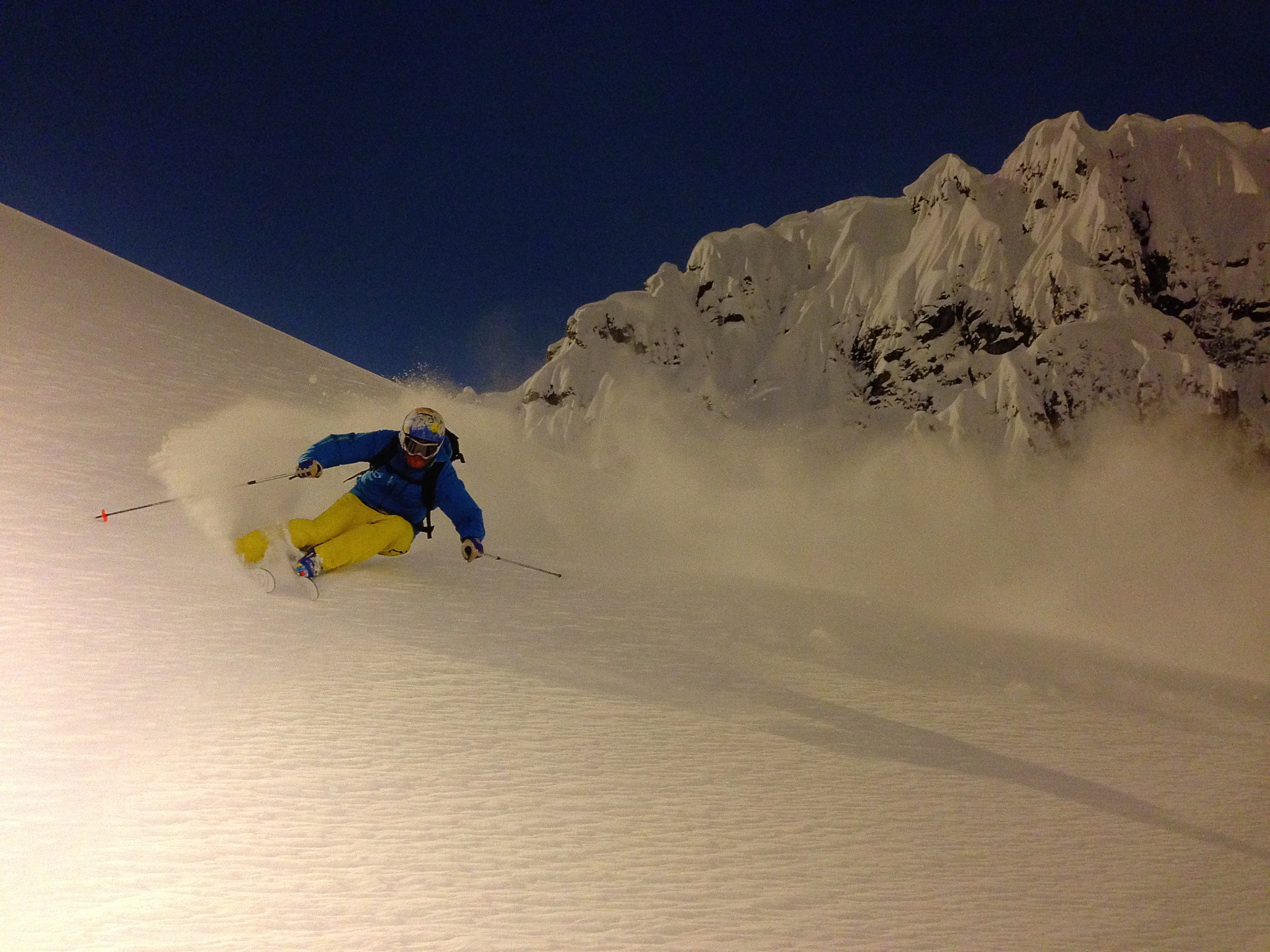 Advanced skiing in St.Anton is a great experience. If you are an advanced skier then St.Anton can offer you pretty much all that you want. There are plenty of challenging runs here for you to enjoy. If you want to ski off piste then my advice is to get a guide and go for it, we have devoted a whole separate link for off piste skiing. It is good to hit the slopes early, say 8.30, way before the ski schools and most of the holiday skiers to make sure that you get the most out of the freshly groomed snow. Here is a link to an interactive piste map and also a 3D trip around the Arlberg ski area. So where should you ski?
Advanced Skiing St.Anton – Kandahar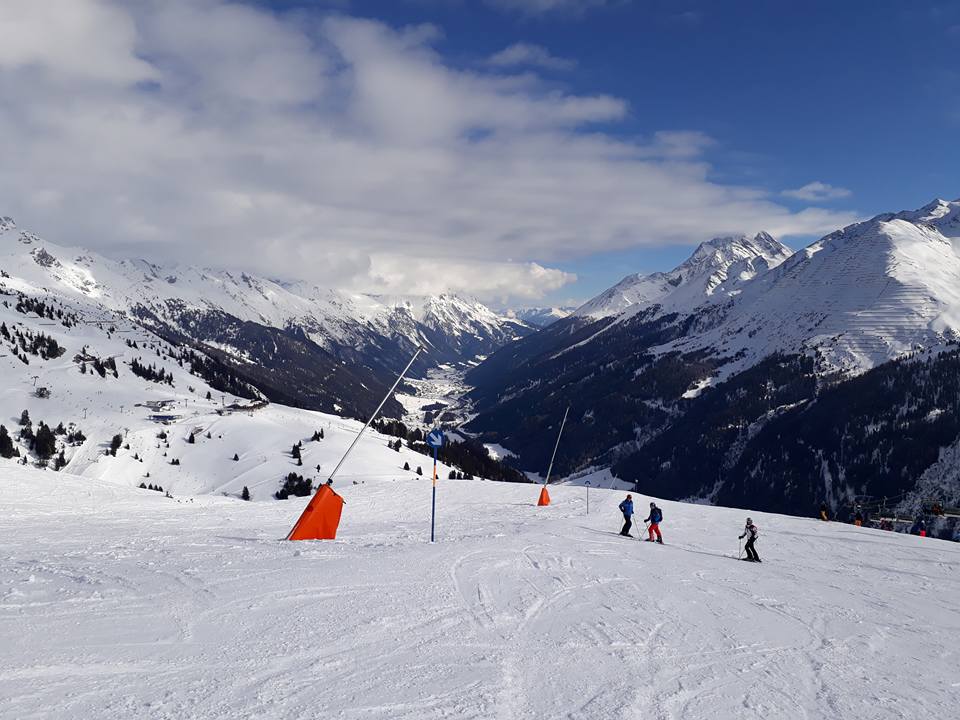 Kandahar, otherwise know as black No. 52 is a great way to start the day and is to be found on the Galzig ski area. If you can get on it first thing the snow is normally very good and there are not too many people skiing it. After Easter when the crowds have gone it can be almost deserted – you can really have some fun here then. After lunch Kandahar tends to get very bumpy but first thing it is great. You can really get some speed up on it, great for carving or practising your short turns. It is quite steep in places and you really have to be able to watch your speed or you can quickly get out of control. To reach Kandahar you take the Galzigbahn up and then ski across (not down) Blue No. 63 and this will bring you to Kandahar.
Advanced Skiing St.Anton – Kapall Ski Area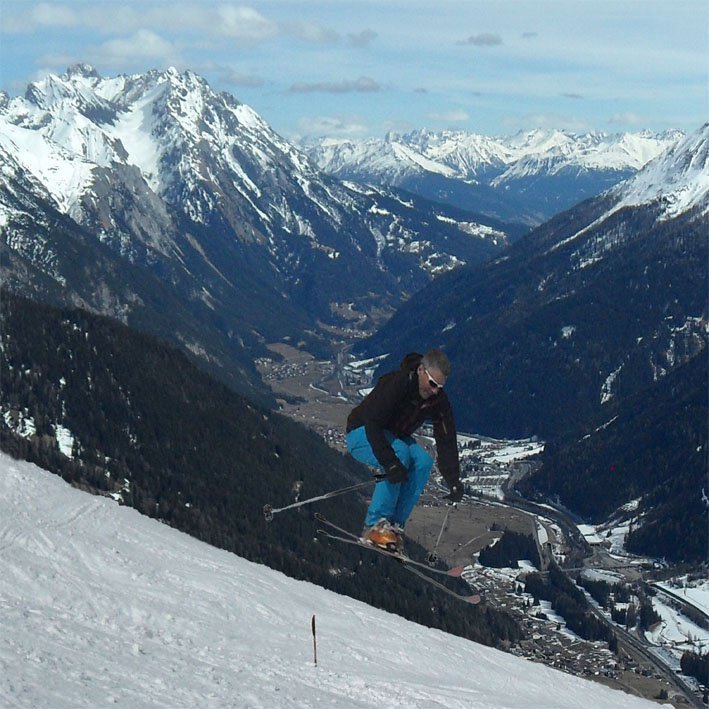 Kapall is another place to go to first thing in the morning and red No. 44 in particular. The snow is great here; especially if it has snowed overnight and whilst it is classified as a red there are some steep bits. At the top of Kappal you will have a magnificent view and great photo opportunity spot. But the best bit is to be found by cutting to the left about a third of the way down and ending up on the other side of the draglift. Not so many people realise that you can do this so it is quieter in there. Again you can put in nice fast turns but best of all is the fact that there are a couple of places where you can really get some good air. Again this is a place to come early because by lunchtime in peak season it will be crowded and bumpy. To get to Kappal take the Gampenbahn from the village and then the Kapallbahn.
Advanced Skiing St.Anton – Osthang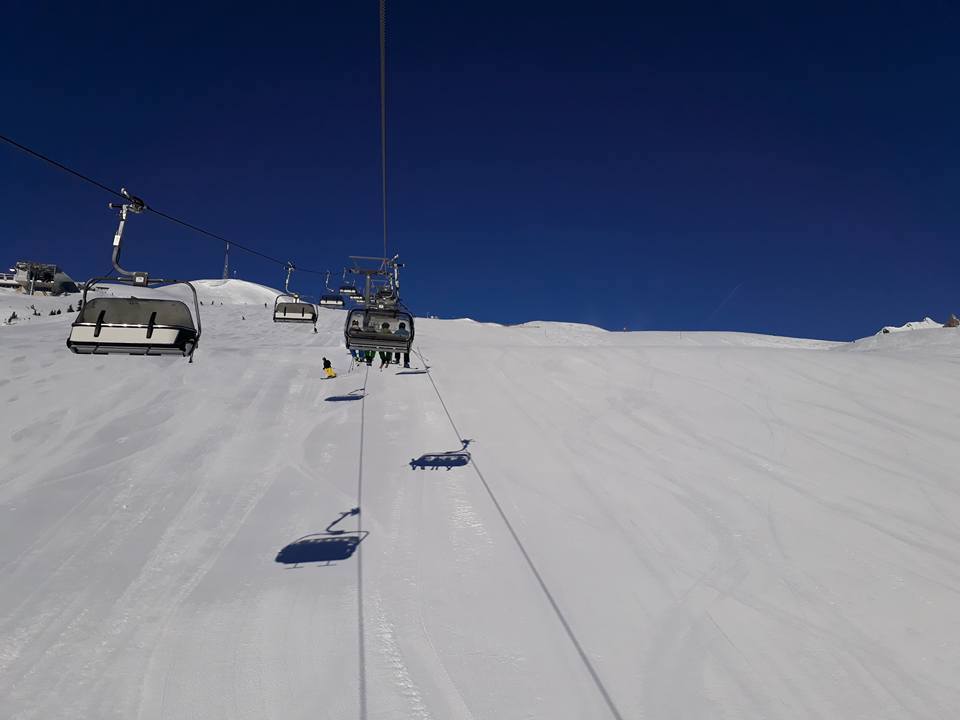 If you are a good skier then try and take the very first gondola up to Galzig so that you are one of the first people on the mountain. When you come out of the top station of the Galzigbahn you will be at Blue run No. 63 otherwise known as Blue Osthang. First thing in the morning it is a great place for some really fast runs on perfectly groomed piste. Fast short turns, long, fast carving turns – all great fun. The piste is very wide and quite a long run from the top to the bottom, it has its own chairlift too. Three quick non-stop runs down here and you will be feeling it!! After three runs it normally gets busy so time to go somewhere else.
Schindlerkar Ski Route
So now we will look at where to ski once the mountain has started to get busy. Schindlerkar is a good option (red ski route86) if it is open. It is not a slope that gets pisted very often, is quite steep in places and also offers the opportunity to traverse onto the hangs at each side and then ski back down to the main run. To reach Schindlerkar you have to start on the Galzig ski area and then ski over to the Schindlergratbahn. Take the expert queue at the Schidlergrat so that you can get off at the first station. When you get off ski straight ahead for 100m and then turn to the right. When it is good it is very good but it can be bumpy too. The bottom of this run finishes with a little track that takes you to the top of the valley and the Blue run back down to St.Anton.
Rendl Ski Area
Rendl is another option to try and escape the crowds from late morning onwards. The runs are reasonably challenging and there are some good ski routes which are fun especially if there is fresh snow up there. Rendl is not really a good option (unless it has snowed a lot overnight) first thing in the morning as it is normally cold and icy. The main restaurant on the top of Rendl is the best of all the self service restaurants in the St.Anton area. They do a great stir fry and some very nice soups. At the end of the day there is also a good bar / restaurant as you ski down to the village. Your options are limited après ski wise – best idea is to go down to the village and après ski there.
Albona Stuben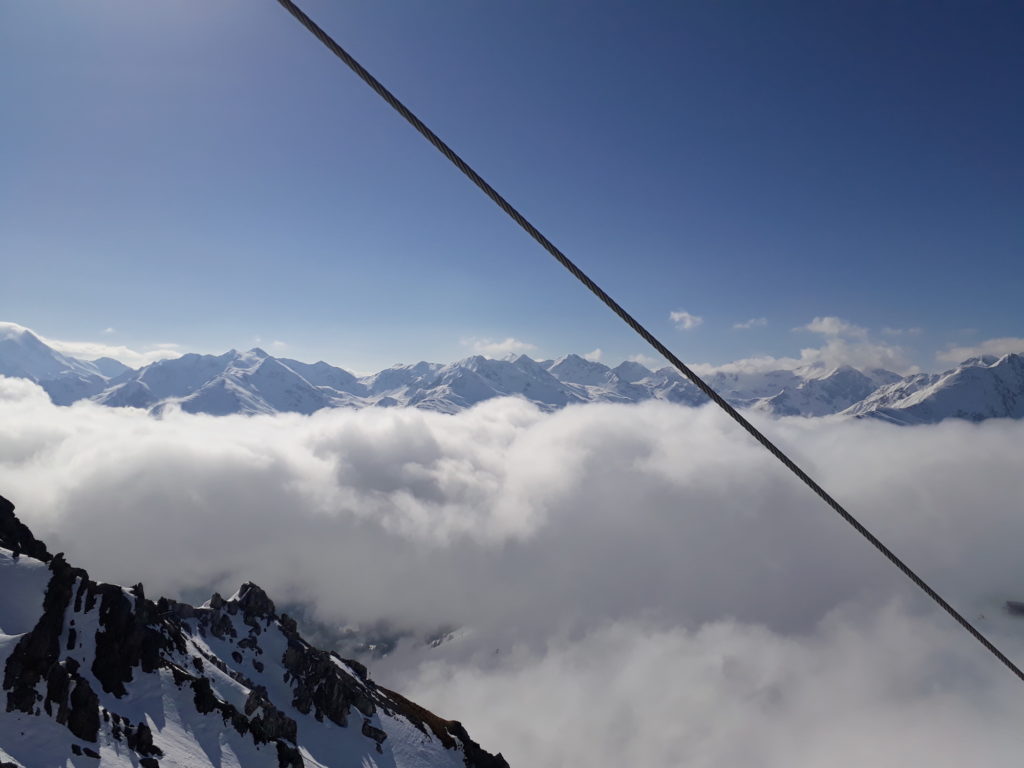 Another good place to head mid morning is Stuben. If you want to see how ski fit you are (or aren't) then take the schindlergratbahn up and then ski all the way down to Stuben non stop and fast (red 85 & blue 100). If you can do it your legs will be on fire! The Albona area above Stuben offers some great skiing and it is not normally very busy and therefore the piste is in great condition. Of course the other advantage here are the great places to eat lunch in Stuben itself – see the Eat & Drink link.