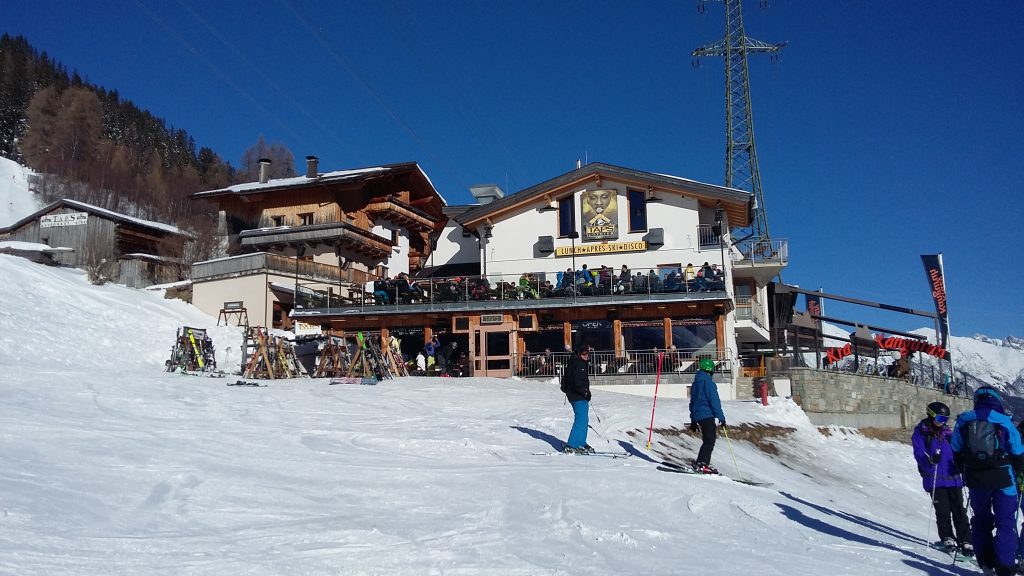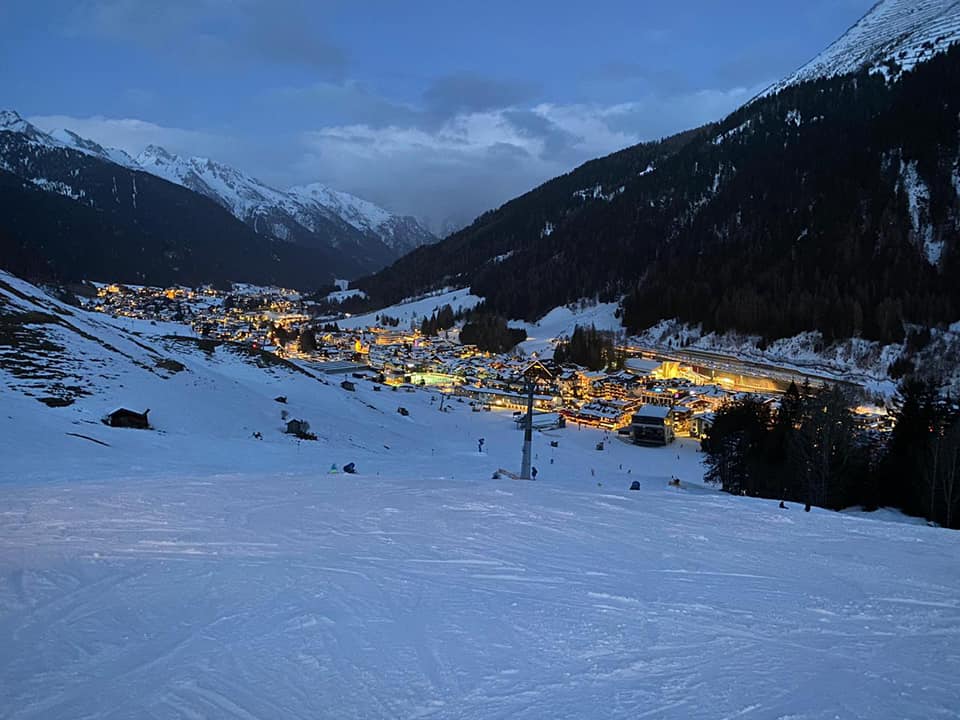 In this St Anton ski in apartment you will be staying right on the piste. Also you would be right in the heart of the apres ski area. So if you want to be as close as you can get to all of the action then this apartment is for you. This modern studio apartment is light and airy and perfect for 3 people who want to stay in one of the best spots in St.Anton but with a low budget. For entertainment there is a HD smart TV and high speed wifi in the apartment.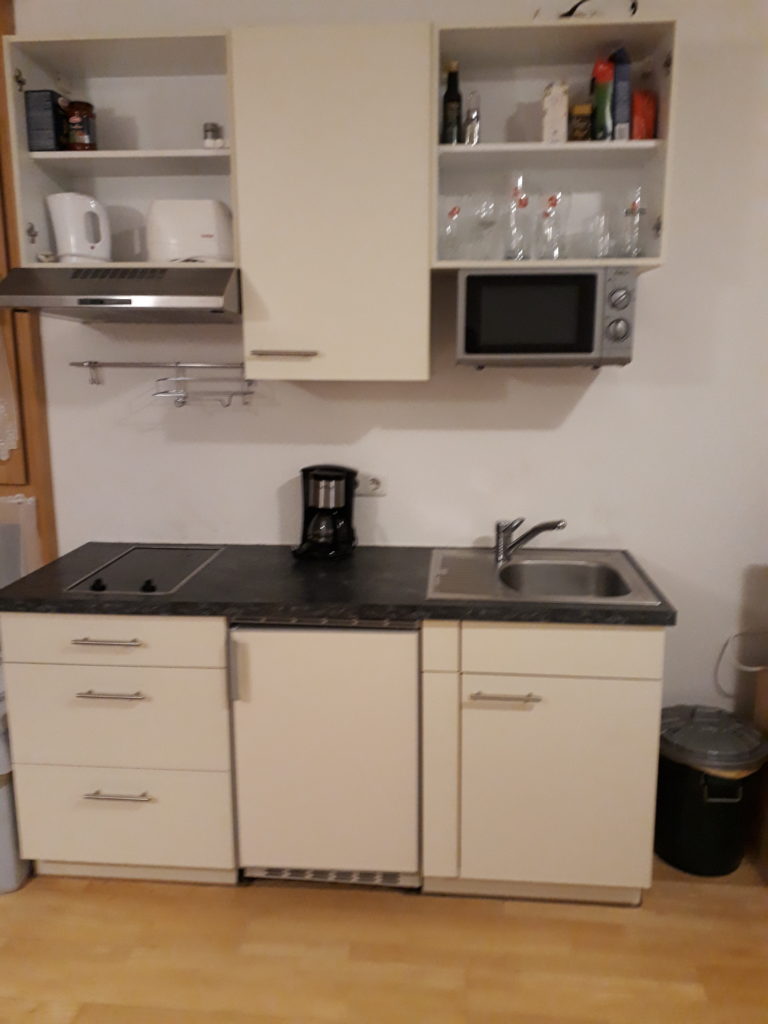 Our studio apartment also has a kitchen area that is fully equipped with everything that you need to prepare meals during your ski holiday. There is a microwave & hob, refrigerator, toaster, kettle, coffee maker and a full set of cutlery and tableware.
Three single beds come with good quality linen , duvets and pillows. A large wardrobe gives plenty of room for all of your clothing and ski gear. Showers are powerful and warm which is great after a hard day on the piste. Good quality bath towels and hand towels are also provided. Wash basins have central mixer taps and good sized and well lit mirrors above them. A hair dryer is also provided – very important for the ladies!
Fresh Bread Delivery, Ski Storage & Laundry Facilities
Fresh rolls and croissants can be delivered to the apartment for your breakfast each morning, you just need to arrange this with us on arrival. Ski & boot storage facilities also come with this apartment and there is also a laundry room with washing machine and dryer for your use.
St Anton Ski in out Apartment Location
Ski in / out apartments are few and far between in St.Anton. This apartment is located right on the piste above the village in the heart of the aprés ski area. From the apartment you can ski out of the door and down to all three main St.Anton lifts. All in all the perfect spot. Because you will be staying right on the piste above the village we offer the following: A free taxi service each evening to the village centre and back. When you need to do a big shop we will take you to the Spar supermarket and then bring you back to the apartment.
Noise
As you will be in the same building as the Taps & KK aprés ski bars there will be some noise up until about 19.30 although this is not very loud inside the apartments. After 19.30 this is one of the quietest spots in the whole village making these apartments great if you have young children.
Bars & Restaurants
Within walking distance of our ski in / out apartments there are 3 or 4 nice bars / restaurants. These are children friendly and all within a couple of minutes. There is an info folder with details and directions to these local restaurants and bars. For our guide to many more restaurants in St.Anton Click here.
St Anton Ski in out Apartment Gallery
Comments from Previous Guests
"Fantastic service. They make sure that your holiday runs smoothly and provide a lot of advice. Very proactive."Andrew Bradley
"My group of friends and I have done a number of ski trips across the Alps. Our trip to St...."
""Excellent service from the host Mike, the location is perfect, 5 minutes walk from the station, 3 minutes from the..."
"TAPS ski in / out apartments. "Great location, right on the ski hill, above some very happening apres ski bars...."
"We stayed in the apartment above taps in early March. Mike was great when ever we asked for a taxi..."Sam fuss
"We had the most fantastic time in St Anton.Sidney was extremely helpful and the apartment was excellent value for money..."Shane Dennis
"Great apartment in an excellent location. Easy walking to everything. We spent 5 days in St Anton with 2 small..."Ian
"Mike - you are our hero and superman. Your excellent service and help during our stay was fantastic. The apartments..."Britta Bjerre/ Denmark
Have you worked with Sidney Reilly Apartments?
Rate them on SayHola