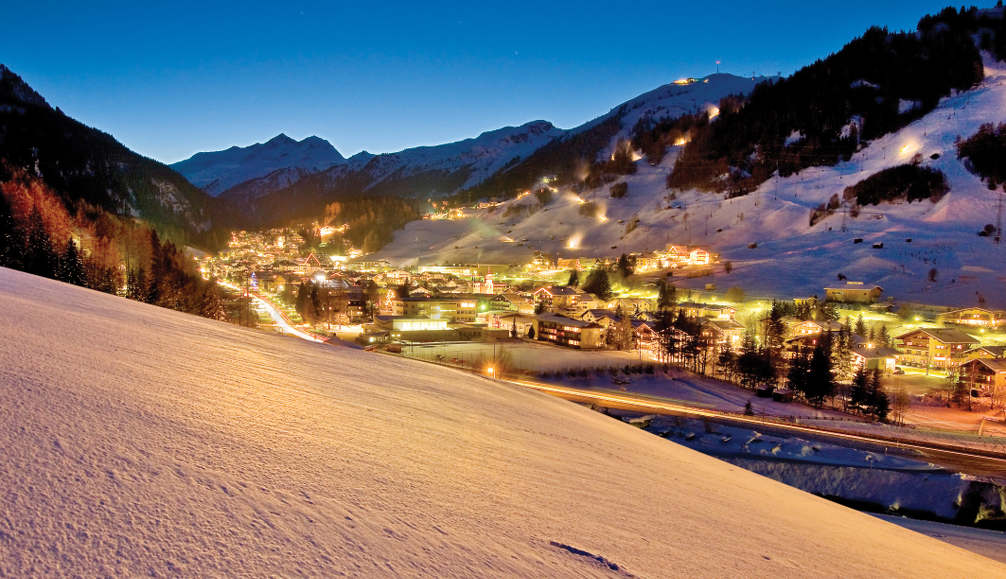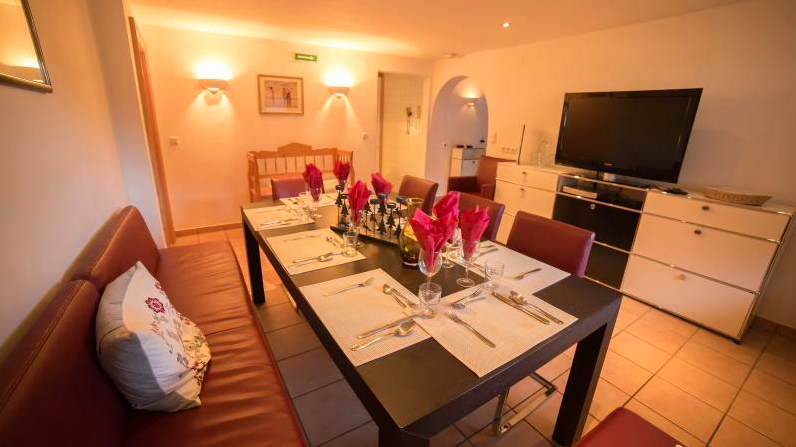 Here in St.Anton we have a luxury apartment located right in the centre of the village. An apartment of very high quality with 5 bedrooms / 5 bathrooms. Because of the location in centre of the Dorfstrasse you have the bars, restaurants and nitelife right on your doorstep. Therefore you are also just 1 minute walk from the 3 main St.Anton ski lifts and slopes. The main village supermarket is just 100 metres away from your doorstep.
This apartment is set out over two floors and has been finished to a very high standard. It has everything that you need to enjoy the perfect ski holiday. There are 5 bedrooms and 5 bathrooms.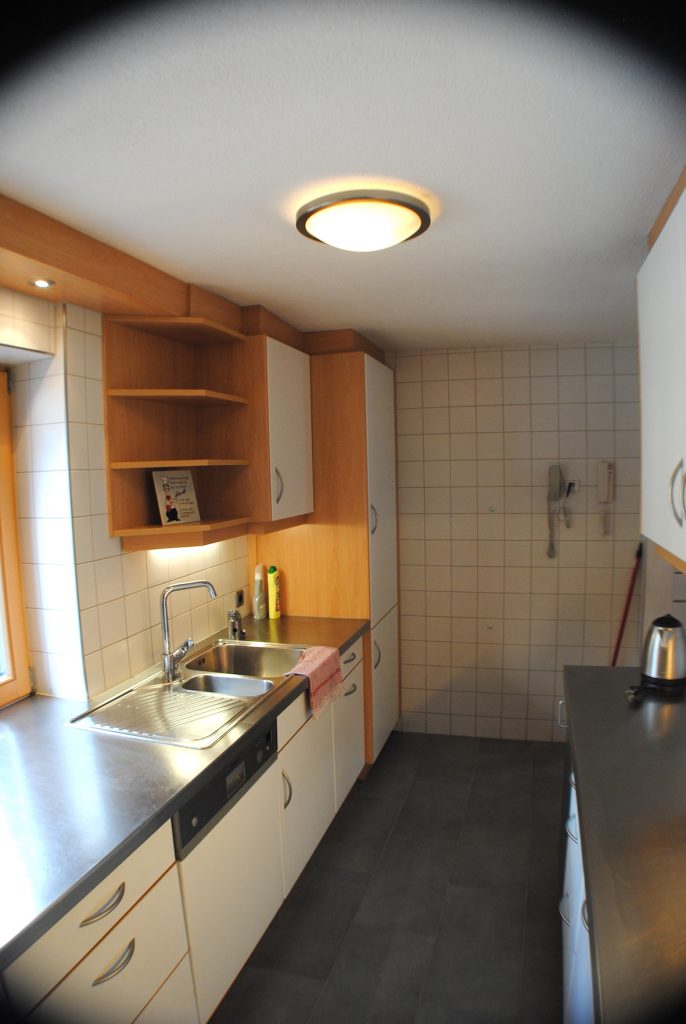 You will find that the modern and fully equipped kitchen has everything that you need. Dishwasher, Refrigerator & Freezer, Washing machine, Oven, Microwave, Toaster, Coffee maker, Kettle and much more. The kitchen looks out to the central pedestrian area of St.Anton. Also you will see it has a good sized dining and seating area with HD Smart TV and DVD player. The apartment has all the cutlery and cooking utensils that you need.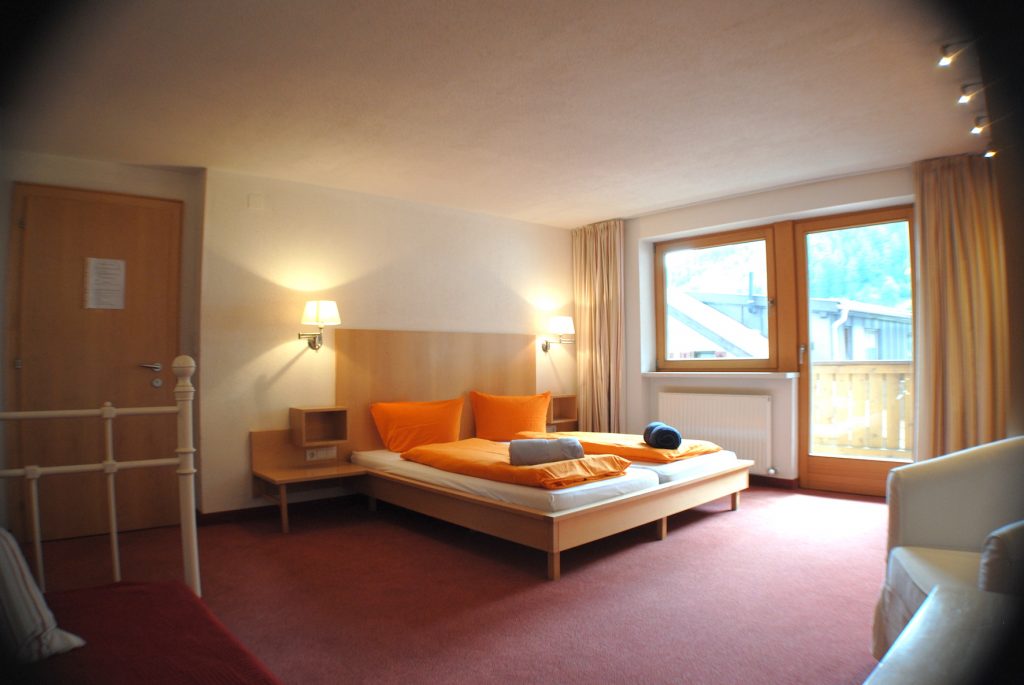 Your main bedroom in this beautiful apartment sleeps 3 people. It is on the lower floor of the apartment. Furnished to a high standard and with an Austrian twin bed – a large bed frame with two single mattresses and two single duvets and pillows. Austrian twin beds therefore are suitable for two singles or a couple. In this very large bedroom there is also a single bed .
For your convenience this bedroom has a large ensuite bathroom with wash basin, toilet & full size bath. Here the bath also has a shower above it with sliding doors therefore converting to a full size shower. For you closing and ski gear there is a large triple wardrobe. Also your large balcony can be accessed from from this bedroom. Here on the lower floor there is also a single bedroom with a shower room & toilet.
As you will see on the upper floor of the apartment there are a further three bedrooms. Bedroom number 3 has an Austrian twin bed for either a couple or two singles. Opposite this bedroom there is a bathroom with full size bath and wash basin. here there is also a separate toilet.
Bedroom 5 on this upper floor is a twin room for two people. It has an en-suite shower room and toilet. Triple wardrobes ca be found in each of these bedrooms therefore you will have more than enough storage space.
Our third large bedroom is another Austrian twin room for two people. Including an ensuite shower room with wash basin and toilet. Large windows giving lovely views over the mountains are a feature of this room. Again there is a large triple wardrobe. Bed linen & large good quality towels are provided.
Because most bedrooms have large picture windows the apartment is light and airy. The windows are double glazed therefore minimising the noise from outside. They also look out over the mountains or Dorfstrasse. There is a large balcony that can be accessed from the lower floor of the apartment. You will also find that each bathroom comes equipped with a hairdryer. There is also a large ski & boot storage room with heated boot dryers.
Here is the layout of the St Anton luxury apartment, as you will see it is set out over two floors. On the lower floor are the kitchen and dining rooms along with two bedrooms and bathrooms. The top floor has three further bedrooms and bathrooms.
Location
Being right in the centre of St.Anton this luxury apartment is close to all of the facilities that you need including: The Spa & Wellness Centre, Railway Station, Spar Supermarket, Lift ticket office, Tourist office & Ski School.
St Anton Luxury Apartment Photo Gallery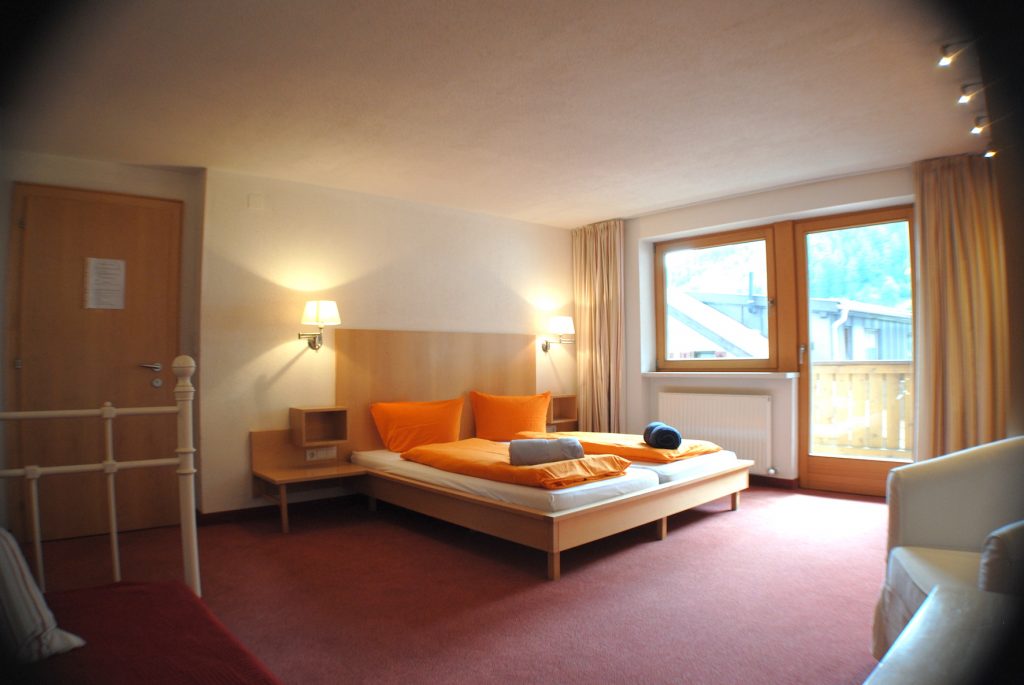 Comments from previous guests
Have you worked with Sidney Reilly Apartments?
Rate them on SayHola