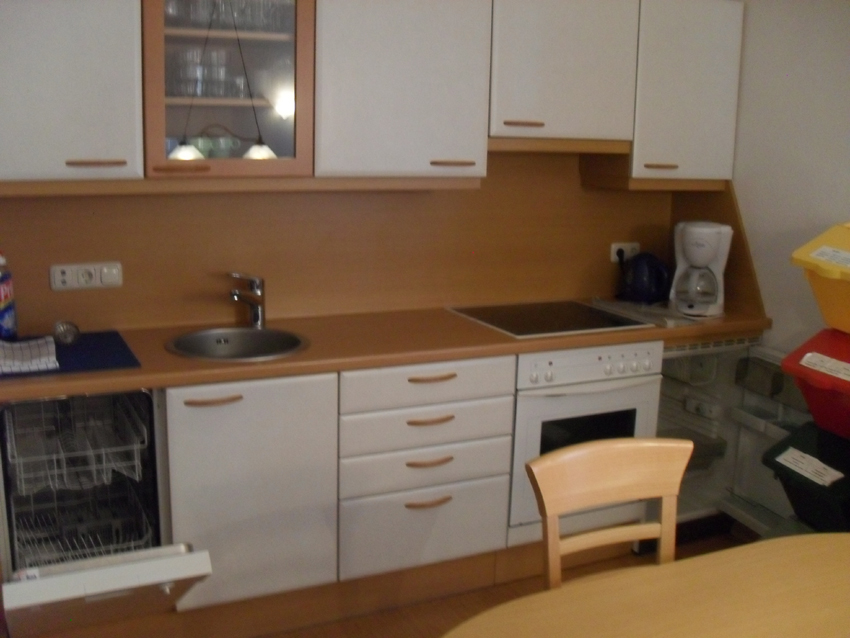 St Anton accommodation in the very centre of the village – what could be better?! Why not stay in the best spot in St.Anton. Because here right in the centre of the Dorfstrasse you will be close to all of the apres ski bars, restaurants and nite life. If you want to enjoy all that St.Anton has to offer then this apartment is for you. This apartment is set out over two floors. Three bedrooms, all en-suite and giving you accommodation for up to 7 people. Bedrooms can be set out as twins or doubles with one having the option to be a triple. A south facing balcony off the main bedroom gives views towards the mountains. Hi speed wireless internet and cable TV are in the apartment. Car parking in a secure garage is also included with this apartment.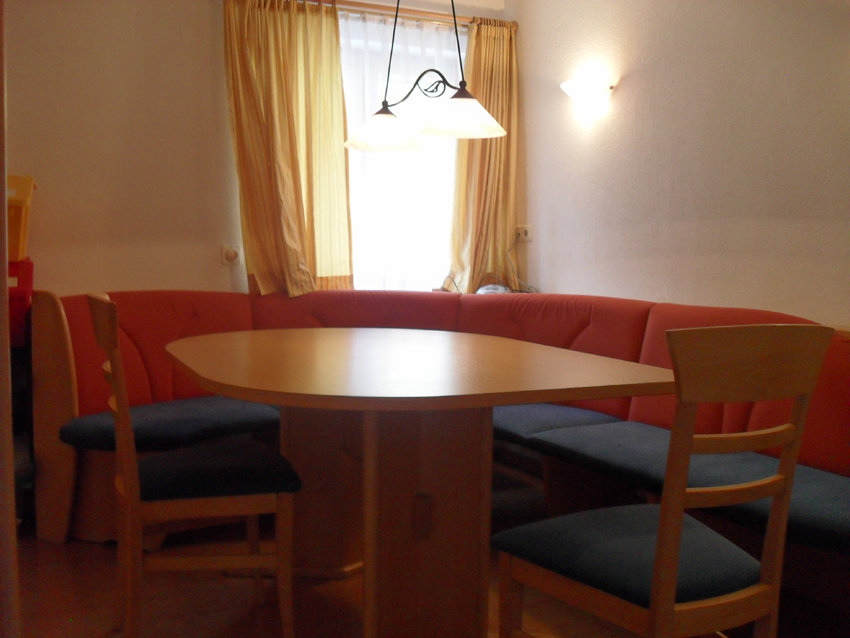 You will have a fully equipped kitchen with everything that you need to prepare meals during your ski holiday. Not one but two dishwashers as the lower sleeping area also has a kitchenette. Also there is an oven & hob, refrigerator with freezer compartment and a full set of cutlery and tableware. The dining area will comfortably seat 7 people around the oval table. There is a window that looks out over the Dorfstrasse.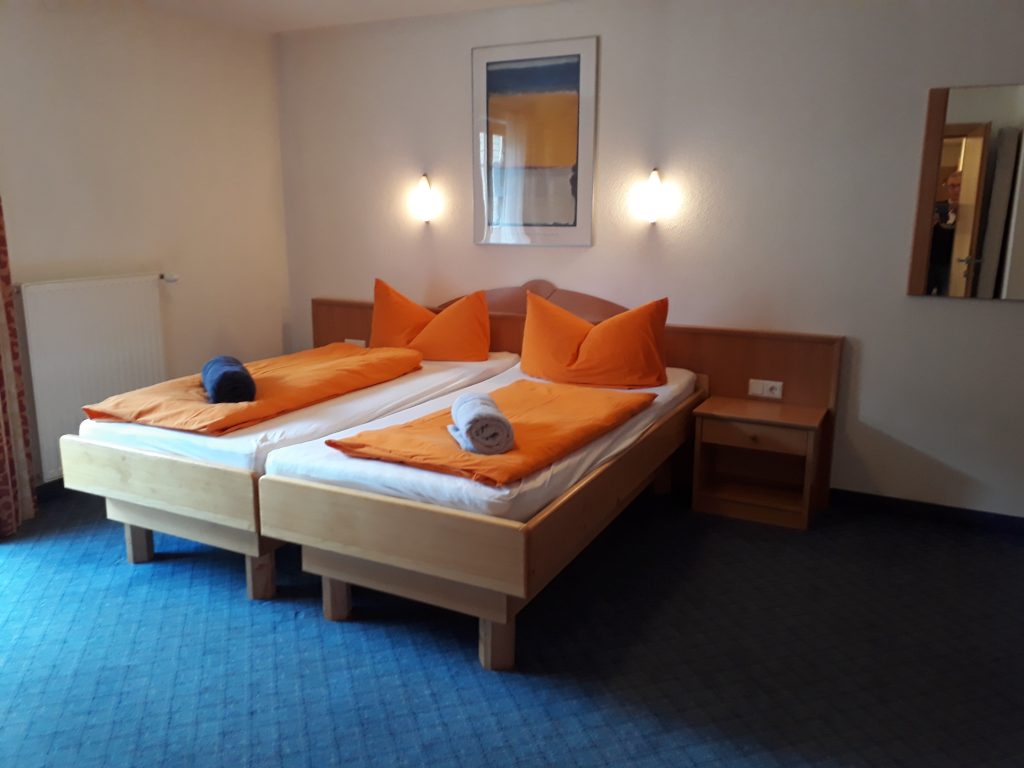 Bedroom one. This can be used as a double to twin room with the option to add a third bed to make it into a triple. For your entertainment needs there is a Smart HDTV and DVD player in this bedroom. An en-suite shower room and separate en-suite toilet. Access from this bedroom to the south facing large balcony with views to the mountains. All in all a large and well lit bedroom with plenty of storage space. Despite being in the pedestrian area this room is quiet as it faces the rear of the building. Good quality Duvets, Pillows and bed linens are included in all bedrooms.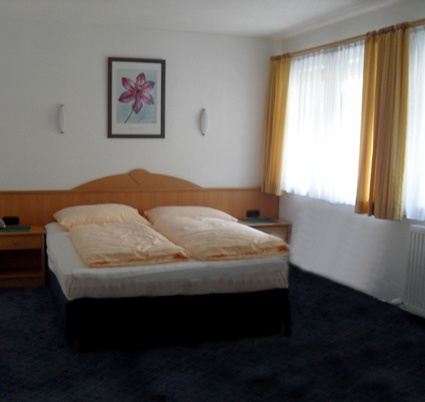 Bedroom 2. Another good sized bedroom that can be used as a double or a single. Fitted with a large wardrobe, therefore plenty of storage space for all of you clothing and ski kit. As before an en-suite shower room and separate en-suite toilet. Another HD Smart TV and DVD player is set up in this room. Large picture windows look out into the pedestrian area.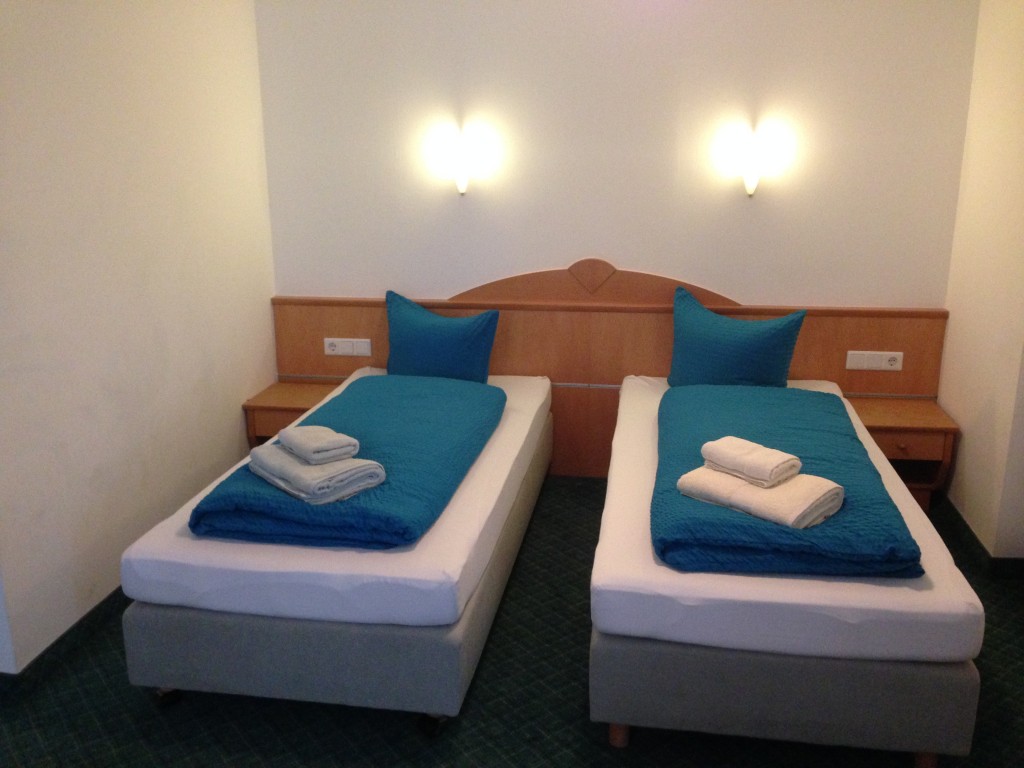 Bedroom 3. Located on a lower floor and reached by an external staircase we have a very large bedroom with en-suite shower room and toilet. You can have the beds set up as a double or twin configuration. There is also a small kitchenette in this room as well as a large wardrobe. Therefore lots of room for all of your ski equipment and clothing. A wall mounted HD Smart TV is also in this room. Two large windows allow lots of light into the room. As this room faces away from the pedestrian are it is quiet.
Shower Rooms
All of the shower rooms have large modern cubicles with powerful, hot showers – perfect for after a hard days skiing! Wash basins are large with central mixer taps and have good sized mirrors above them. Each bathroom has a large floor to ceiling radiator, we supply very large top quality towels and each shower room has a hairdryer.
Equipment Storage
For all of your ski and boot storage needs this apartment has a large ski storage room. There is also a heated boot storage rack in here too.
St Anton accommodation for 7 – Location
This village centre apartment is very close to everything that you need for your ski trip. Lifts, slopes, ski school and Spar supermarket are moments away on foot. The bars, restaurants and clubs are all around so you will be very spoilt for choice.
Noise
As you will be in the village centre you need to be aware that there can be noise outside, especially over the new year and main holiday periods.
St Anton Accommodation for 7 – Gallery
Comments from previous guests
"Fantastic service. They make sure that your holiday runs smoothly and provide a lot of advice. Very proactive."Andrew Bradley
"My group of friends and I have done a number of ski trips across the Alps. Our trip to St...."
""Excellent service from the host Mike, the location is perfect, 5 minutes walk from the station, 3 minutes from the..."
"TAPS ski in / out apartments. "Great location, right on the ski hill, above some very happening apres ski bars...."
"We stayed in the apartment above taps in early March. Mike was great when ever we asked for a taxi..."Sam fuss
"We had the most fantastic time in St Anton.Sidney was extremely helpful and the apartment was excellent value for money..."Shane Dennis
"Great apartment in an excellent location. Easy walking to everything. We spent 5 days in St Anton with 2 small..."Ian
"Mike - you are our hero and superman. Your excellent service and help during our stay was fantastic. The apartments..."Britta Bjerre/ Denmark
Have you worked with Sidney Reilly Apartments?
Rate them on SayHola